Frequently Asked Questions (FAQ)
Why shop at blindsforhome.co.uk?
We offer low cost, top quality Venetian Blinds, Vertical Blinds, Roller Blinds, Wood Venetian Blinds and Roman Blinds.
View our wide choice of Window, Conservatory and Patio blinds. Each blind we supply is Made to Measure and is usually delivered within 7 - 10 working days. Free samples are available for every product before purchase. Our customer service team has been dealing with window blinds for many years and are only to happy to help with any query you may have whether the blinds are for your living room, bathroom, bedroom, kitchen, conservatory or patio.
With a fabulous range available online we're sure you'll find the right blind for your home or office. Start by selecting one of the links on the left hand side panel or on the blinds menu.
How do I install my Blinds?
Please select the installation guide for your blind(s):
How accurate are the swatch colors you show on your site?
Although we do our best to represent the colour and texture of our blinds as accurately as possible, computer monitors vary significantly. Because all our blinds are custom made, we can not accept any responsibility for blinds which do not match you décor exactly. If an exact colour match is required, then please request a sample before placing your order as we can only accept returns in cases where we have supplied incorrectly.
What is your Returns and Refunds policy?
Your order is custom-made to your precise measurements at the time you order it. We keep no stock. As a result, we cannot accommodate returns, modifications or exchanges of damage free products.
How do I order a blind?
Simply browse through the blinds and click on the type of blind(s) you want. You will then see the available styles and colours. Choose a style and colour to configure and price the blind. Your choice will then be added to the shopping basket. You can always empty the basket. Once you complete your order, you will receive an email confirmation.
Payment: What forms of payment do you accept?
Since all products from blindsforhome.co.uk are custom made to your specifications, all orders are paid for when your order is placed. Visa, Mastercard, Switch & Maestro are accepted online.
Is it safe to give out my credit card number online?
Security at blindsforhome.co.uk is taken very seriously. All personal details including payment are processed on the very latest secure server using 128 bit Secure Socket Layer (SSL) architecture. Your credit card details cannot be read or tampered with during transmission.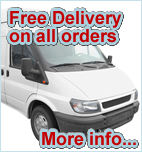 View our guidelines
on Child Safety