Privacy Policy
Your Information
We are fully committed to protecting your privacy. This statement describes our policy: What information do we collect and how do we use it? The principle activity of
blindsforhome.co.uk
is the supply of window blinds. In order to do this, we need to collect information from you.
blindsforhome.co.uk
collects information from you when you register with us. You automatically register with us when you order free samples, or when you save quotes, window measurements. You also register with us when you place an order. We ask for your name, address, telephone number and email address. This information is essential for processing any orders you place with us and it also helps us tailor our service and provide you with a more personalized shopping experience. You can view the personal information we have collected about you by visiting the "my Blinds for Home" page of the site. Any personal information collected by us is controlled by us at;
blindsforhome.co.uk,
Haines Watts,
Northern Assurance Buildings,
Albert Square,
9-21 Princess Street,
Manchester,
M2 4DN
We may also use the information we collect about you to notify you of any news on our goods and services that we think you may find valuable. At every point on the site where this information is collected, we will give you the option to tell us if you do not want your personal information used in this way. If at any stage you decide you would prefer not to receive such information, please contact us at the above address or email us at
enquiries@blindsforhome.co.uk
.
How do we protect your information?
When you place orders or access your account information, we offer the use of a secure server. The secure server software encrypts all information you input before it is sent to us. Please see our security policy for further information. Any
blindsforhome.co.uk
employees who have access to your personal data are obliged to respect your confidentiality and take this responsibility very seriously. And we do not share any information with other companies.
What are Cookies?
A cookie is a small piece of information sent by our web server to your web browser. It enables our server to collect information back from your browser and is used to identify you when you visit our website. Cookies allow us to track visitors to
blindsforhome.co.uk
, so we can determine the most popular areas of the site and make it more user-friendly. Our cookies do not contain any personal information but they do enable us to store your details in the 'my
blindsforhome.co.uk
' section of the site between your visits. You do not have to accept cookies and it is possible to set up your browser to notify you when you receive one. This will give you the opportunity to decide whether or not to accept it. Please refer to the help section on your browser toolbar or the information that came with your browser software.
What about Links?
Our site may contain links to other sites, which we believe may be of interest to you. These sites are not owned or controlled by us and we are not responsible for their content. They will also have their own privacy and security policies, which we suggest you read.
Policy changes
Any changes to our privacy policy will be posted on this page of our site and will be effective immediately. This policy was last updated on 1 August 2007.
Security Policy
Here at
blindsforhome.co.uk
we know how important security is. All transactions take place via a secure server so you can shop with confidence. For your online and telephone credit card transactions, we've teamed up with the Bank of Scotland and Protx to offer you a safe and secure shopping environment.
How do I contact Blinds for Home.co.uk?
If you are unsure about any aspect of our privacy policy, or if you have a complaint or any other comment to make on our website, please contact us at: blindsforhome.co.uk Haines Watts, Northern Assurance Buildings, Albert Square, 9-21 Princess Street, Manchester, M2 4DN Email:
enquiries@blindsforhome.co.uk
Tel:0844 800 4385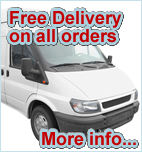 View our guidelines
on Child Safety