Terms and conditions
In these terms:
Goods means the blinds, window furnishings or other products manufactured or supplied by
blindsforhome.co.uk
and the subject of the order made by You. You and Your means the person ordering Goods from
blindsforhome.co.uk
. Blindsforhome.co.uk or We or Us or
blindsforhome.co.uk
whose registered office is at Haines Watts, Northern Assurance Buildings, Albert Square, 9-21 Princess Street, Manchester, M2 4DN.
1. OUR CONTRACT
Our website invites You to buy Goods from Us. A legally binding contract with You will only arise once
blindsforome.co.uk
has received payment for the Goods in full from You. We shall notify You of acceptance of Your order by e-mail to the e-mail address given by You in the order form. We regret We cannot accept orders placed by persons located or resident outside of the United Kingdom.
2. PRICE
2.1
The price for any Goods ordered by You will be the price shown on the order confirmation section of the
blindsforhome.co.uk
website at the time You place Your order and will include all taxes applicable from time to time.
2.2
In addition to the price, a delivery charge may be payable in respect of deliveries made to locations within the UK mainland other than orders for sample swatches of fabric alone. The delivery charge will be that shown on the order confirmation section of the
blindsforhome.co.uk
website at the time You place Your order. If there is any change in the delivery charge payable We will notify You before Your order is accepted by Us and ask You to confirm that You wish to proceed with Your order. Delivery to locations outside of the UK mainland will be made only with Our express prior agreement and additional delivery charges may be payable in that event. If You require delivery outside of the UK mainland You are advised to contact Us on Our enquiry line or by e-mail in advance of placing Your order. If there is any change in the delivery charge payable We will notify You before Your order is accepted by Us.
2.3
Subject to clause 6, We will debit the price, plus any delivery charge, from Your debit or credit card when We receive Your order or as soon as reasonably practicable thereafter. If more than one item is ordered We may deliver the Goods in installments but, if We do, We will not charge more than one delivery fee.
3. RIGHT FOR YOU TO CANCEL YOUR CONTRACT
You cannot change or cancel Your order if the Goods You have ordered are manufactured, measured or custom-made to Your requirements or specifications as these Goods will not be resale-able by Us. We regret that once Your order has been accepted by Us in relation to such Goods and entered on Our manufacturing process We are unable to accept any changes to these Goods or cancellation of Your order without levying a handling charge (see below). If prior to delivery You do wish to change Your order or cancel it after We have accepted it please contact Us as soon as possible by email or on Our telephone order help-line as described above and We will try to assist You. Our acceptance of cancellation of Your order will be subject to retention by Us of a handling charge equal to 30% of the price paid for these custom-made Goods. The balance of the price paid will be
4. CANCELLATION BY US
4.1
We reserve the right to cancel Your order if:
4.1.1
We have insufficient stock to deliver the Goods You have ordered
4.1.2
You require delivery outside the United Kingdom; or
4.1.3
one or more of the Goods You ordered was listed at an incorrect price due to a typographical error or an error in the pricing information made by Us and/or received by Us from Our suppliers.
4.2
If We do cancel Your order We will notify You by e-mail and will re-credit to Your account any sum deducted by Us from Your debit or credit card as soon as possible but in any event within 30 days of Your order. We will not be obliged to offer any additional compensation for disappointment suffered.
5. STOCK SHORTAGES
If the Goods or the fabric You order are unavailable We will notify You as soon as possible and suggest a suitable replacement.
6. PRODUCT DESCRIPTIONS AND MEASUREMENT
6.1
The product information and photographs contained within Our website are provided for illustrative purposes only and We cannot warrant that they are accurate. If You are in any doubt as to the precise nature of the product or fabric You wish to order, You are advised to order a free sample of the product. Details of how to do this can be found on the questions and answer page of our website.
6.2
As the Goods which You order are manufactured according to the measurements You provide in Your order it is very important that Your measurements are accurate. We cannot accept the return of the Goods by reason of the measurements provided being incorrect. You are advised to read the How to Measure and Fit pages of Our website or call Our enquiry line on 0844 800 4385 or contact Us by email on
enquiries@blindsforhome.co.uk
if You would like guidance on how to take the required measurements accurately.
6.3
Whilst every attempt will be made by
blindsforhome.co.uk
to ensure that the Goods sold and delivered match in every respect any sample or description shown or given or sent to You, any minor or immaterial variation or change in colour or pattern between the sample or description and the Goods delivered shall not entitle You to reject the Goods nor to claim any compensation for such variation or change.
7. DELIVERING YOUR GOODS
7.1
blindsforhome.co.uk
will deliver Your Goods to the address You have provided on the order form for delivery on the date that You have specified on the order form and in any event within 30 days of the day after Your order was placed unless a later date is agreed with You.
7.2
Notwithstanding clause 7.1, whilst we shall use our reasonable endeavors to meet the delivery date specified by You on the order form if We shall not be able to accept this delivery date We reserve the right to require You to select an alternative delivery date by notifying Us by e-mail at
enquiries@blindsforhome.co.uk
with Your order number or call the order help-line on 0844 800 4385 with Your order number.
7.3
Ownership of, and risk in, the Goods will pass to You once they have been delivered to You. If You return the Goods under clauses 3 or 8, ownership of, and risk in the Goods returned will pass to Us on receipt of the Goods by Us.
8. DEFECTIVE GOODS
8.1
blindsforhome.co.uk
warrants that all Goods sold to You will be free from defects in material and workmanship for a period of 12 months from delivery of the goods to You.
8.2
If Your Goods are defective on delivery or a defect arises within the following 12 months, You are entitled to return them to Us provided You have first contacted Us through the telephone order help-line or e-mail address shown on Our web-site, or in writing at the address set out in the Contact Us section of Our web-site, giving Us details of the defects, but only if We have agreed that the Goods should be returned to Us. If it appears that the Goods are defective We will promptly arrange:-
8.2.1
for a courier to collect the defective Goods from You in order to repair the Goods and return the repaired Goods to You, free of charge; or
8.2.2
for a courier to collect the defective Goods from You and simultaneously deliver replacement Goods of similar quality and specification, free of charge; or
8.2.3
if the Goods are defective on delivery, and You so request, arrange for a full refund of the price and delivery charge of the defective Goods by crediting Your debit or credit card within 30 days of receipt of the defective Goods provided that the Goods have not been modified or subject to misuse or negligence. Please contact Us on Our order help-line or by e-mail as described above for guidance on how to pack Your Goods to return them.
8.3
No liability under clause 8.2 shall arise unless the price and the delivery charge have been paid in full on or before delivery.
8.4
If the Goods are not defective, or are returned to Us after the period of 12 months from delivery of the Goods, or they have been modified, misused or the subject of negligence, You will be responsible for the payment of Our charges on a time and materials basis in respect of any repairs and collection and return of the Goods which We agree to carry out at Your request. We shall be entitled to debit such charge on the debit or credit card which You used to order the Goods provided We notify You of the amount of such charges before carrying out the repair.
8.5
Except where You are a consumer,
blindsforhome.co.uk
will not be liable for any indirect or consequential loss or damage or loss of profits arising out of Our supply or failure to supply the Goods to You.
8.6
The rights You have under clauses 8.1 and 8.2 above do not in any way seek to limit
blindsforhome.co.uk
' liability for death or personal injury resulting from
blindsforhome.co.uk
' negligence and they do not limit any statutory rights You have as a consumer.
8.7
You must observe and comply with all applicable regulations and legislation, including obtaining all necessary customs, import or other permits to purchase Goods from Our website. The importation or exportation of certain of Our goods to You may be prohibited by certain national laws. We make no representation and accept no liability in respect of the export or import of the Goods You purchase.
8.8
Except where You are acting as a consumer all other warranties, conditions and terms relating to fitness for purpose, satisfactory quality or condition of the Goods whether implied by statute or common law or otherwise are excluded to fullest extent of the law.
9. USE OF CARDS
By placing an order You authorize
blindsforhome.co.uk
at its discretion to carry out a credit reference or other enquiry upon Your financial status as
blindsforhome.co.uk
thinks fit and You agree to provide such written authorizations which may be required for the purposes of such enquiry. In the absence of such authorization We will be unable to process Your order.
10. REPRESENTATIONS
No statement, description, or recommendation contained in any catalogue, price list, advertisement, communication, the pages of this website or by any employee or agent of
blindsforhome.co.uk
shall be interpreted so as to enlarge, vary or override in any way any of these terms and conditions.
11. EVENTS BEYOND OUR CONTROL
We shall have no liability to You for any failure to deliver Goods You have ordered or for any delay in doing so or for any change of the specified delivery date or for any damage or defect to Goods delivered that is caused by any event or circumstance beyond Our reasonable control including, without limitation, third party default, strikes, lock-outs and other industrial disputes, breakdown of systems or network access, flood, fire, explosion or accident.
12. INVALIDITY
If any part of these terms and conditions is unenforceable (including any provision in which We exclude our liability to You) the enforceability of any other part of these conditions will not be affected.
13. PRIVACY
You acknowledge and agree to be bound by the terms of Our privacy policy.
14. THIRD PARTY RIGHTS
Except for Our affiliates, directors, employees or representatives, a person who is not a party to this agreement has no right under the UK Contracts (Rights of Third Parties) Act 1999 to enforce any term of this agreement but this does not affect any right or remedy of a third party that exists or is available apart from that Act.
15. GOVERNING LAW
This contract is subject to English law and the exclusive jurisdiction of the English courts.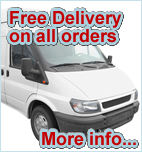 View our guidelines
on Child Safety