Make a Difference, buy British
When you select a product from Blinds for home we want you to notice that there's a difference...
The difference comes from choosing a genuinely British product …..
With sales throughout the U.K Blinds for home is a well established independent company that remains proud of its British heritage. To guarantee that our products satisfy the exacting standards we only buy our raw materials and components from British companies.
The difference comes from choosing an environmentally-friendly product….
There is a certain reassurance that comes with the knowledge that you have bought from a company that takes it's environmental responsibilities seriously. Blinds for home is constantly striving to improve it's performance in environmentally friendly practices, not just with direct manufacturing processes but also with the wider distribution issues often ignored.

The difference comes from a product with advanced specifications…..
Style and fashion will play an inherent part in your selection process and the choices offered within our website will not disappoint. Not withstanding all our vertical and roller fabrics must also meet the performance criteria required.
The difference this makes to you…
This ability to combine function and style with performance and reliability comes as standard with every Blinds for home product.
Whichever product you select from our extensive collection you can rest assured that it will reflect the very best of British design and manufacturing principles, so enjoy your product.
Thanks for buying British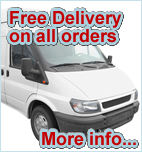 View our guidelines
on Child Safety