About Blindsforhome
We have a vast amount of experience in producing window blinds to the highest quality in a wide range of styles and fabrics. We are genuinely passionate about the work that we do and believe in making sure that all of our products are turned out to the very highest standards. Customer satisfaction is of paramount importance to us.
Because we specialise in both domestic and industrial window blinds we are uniquely positioned to deliver a product that is not only highly durable and long lasting but also beautifully designed and guaranteed to provide the perfect finishing touch to any room in your home.
For more information on our products please browse around our website and if you have any questions that cannot be answered by the information online, please feel free to contact us.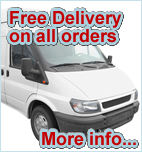 View our guidelines
on Child Safety