Buyers Guide
Choosing The Right Window Blinds
Choosing which type of window blinds is right for you, is a personal decision. All blinds are both modern and attractive and all offer the benefits of both light reduction and increased privacy. Below you will find description of each type of window blinds which may help you decide which is best for your room.
Roller Blinds
Timeless and classic roller blinds are available with decorative trim and fabric trims to complete your unique look. Roller Blinds can offer Black Out Varieties, which reduce the light coming into a room, perfect for a babies bedroom, or reducing the glare from bright sunshine.
Vertical Blinds
Vertical blinds are the best known solution for covering wide windows and patio doors. Tried and true, vertical blinds are available in a wide array of colours and textures. Vertical blinds are perfect for creating a retro look or a sleek, modern twist to your room.
Wooden Venetian Blinds
Wood blinds offer a warm and inviting look to any decor. Whether they are richly stained or painted, wooden blinds are the modern alternative for any home. All come standard with decorative valances to cover the head-rail.
Venetian Blinds
Our made to measure venetian blinds offer a versatile and stylish way to complete your unique look that can be customized by colour. Choose from soft sheen, matt, wood effect, gloss or metallic finishes to your blind or bring a touch of nature into your home.
Roman Blinds:
Our made to measure roman blinds add warmth and sophistication to your home. These Roman blinds are fully-lined and in soft fabrics that give a luxurious feel to your windows, and are ideal if you are looking for a modern alternative to curtains.
Panel Blinds
The panel blind is the new and innovative shading solution for larger windows and patio doors that look fabulous in both contemporary and traditional interior design schemes. It offers a versatile and contemporary way to control light, glare, view and privacy in both domestic and commercial installations.
How To Fit Your Blinds
Aftercare
To ensure your Vertical blinds stays looking its best, follow these straightforward operating and cleaning instructions Operating Instructions Cleaning The side control chain, makes the louvers tilt. The Cord opens and closes the blinds (Louvres). Do not use the cord to close the blinds unless the louvers are fully open, as this may cause the chain to snag on window handles. A silicon-based furniture polish, or silicon spray inside the headrail from time to time will ensure the louvers glide smoothly. Before removing the louvers from the headrail, unclip the chain and remove the weights. To unclip the louvers, hold the louvers at the top and tilt it to 45 degrees, and the louvre will unclip. Hang the louvers to drop dry, do not expose to direct sunlight as the colour may fade. Replace the weights while the blind is drying, do not iron or tumble dry the louvers. WARNING In the interests of safety, please keep all; pull cord and chain out of the reach of children. Move cots, beds and other furniture away from blinds and install safety devices such as cleats and cord ties to limit access top cords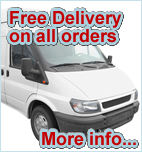 View our guidelines
on Child Safety