Wooden Blinds - Wooden Pine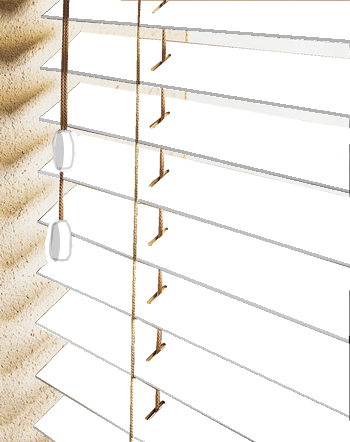 WOOD VENETIAN BLINDS
Wood blinds offer a warm and inviting look to any decor. Whether they are richly stained or painted, wood blinds are the modern alternative for any home.
Additional information your wood blind comes with colour co-ordinated ladder, headrail and wooden bottom rail together with end fix brackets.
PLEASE NOTE: this is a natural wood product and is therefore not suitable for use in areas of high condensation such as bathrooms.
Wooden Pine
Whilst every effort is made to ensure the best representation of our fabrics online, we cannot guarantee that the image you see on screen will be an exact match of the fabric you receive.

To see if this fabric exactly matches your needs, you can order a sample. For more details, see our T&C's. To the left is an image that we think best shows the fabric's colour and pattern, the image containing the whole blind is computer generated and is for illustrative purposes only.
Measurements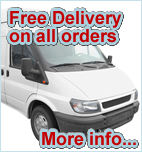 View our guidelines
on Child Safety